Established in 1945 as Bart's Repair & Service, Bart started rewinding electric motors, rebuilding hydraulic jacks and air compressors for industry and automotive service centers out of a two car garage. Bart's Repair & Service was also an authorized Dealer or Service center for many different brands of electric motors, appliances and American Flyer Model Trains. As the company grew with contracts granted by the  U. S. Air Force to rebuild their fleet of high pressure air compressors and air plane jacks a larger facility was needed. In 1952 we moved to our present location, as shown below.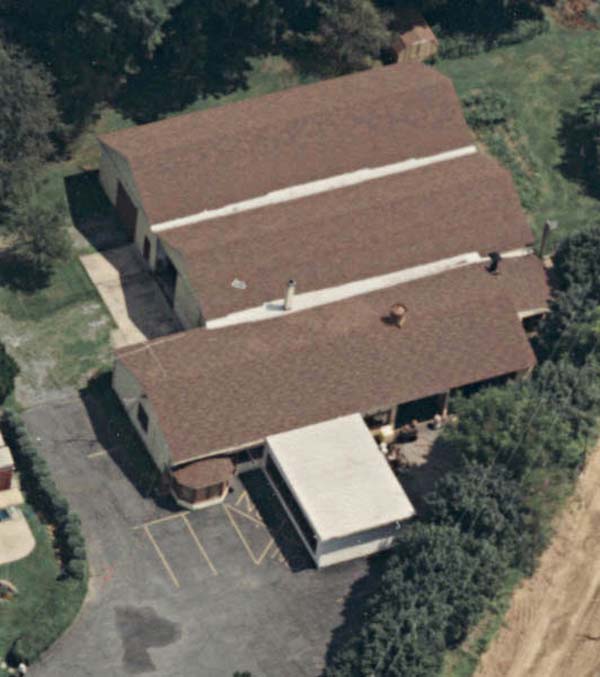 Bart's Repair & Service then became a service center for Daffin Feed mobiles. The company designed & built a massive 5 ton overhead rolling crane, the only one other than the factory large enough to replace a complete Daffin Hammer Mill or assemble one from parts within 1,000 miles at the time. Bart's also became an authorized Dealer & Service Center for Briggs & Stratton, Wisconsin, Clinton, and Lauson/Tecumseh air cooled engines. We have a complete machine shop with boring bars, valve grinders, honing machines, lathe, drill press, milling machines, surface grinders, 100 ton press and other special tools for the purpose of rebuilding air cooled engines, air compressors and hydraulic jacks.
Bart's Pneumatics Corporation was formed in 1967. At this time Bart's became a Master Distributor for Ingersoll Rand type 30, 40 and 75 industrial compressors and also sold & serviced industrial tools by I-R, Millers Falls, Black & Decker, Milwaukee and other special air or electric tools. We have a large stock of NOS (new old stock) Ingersoll Rand type 30, 40, and 75 parts and also parts for Atlas Copco compressors.  We have built or fabricated more than 5,000 air compressors ranging in size from ½ HP to 150 HP. We also have an extensive supply of NOS and aftermarket parts for air compressors, hydraulic jacks, air cooled engines, air & electric tools. We stock a complete line of automotive jacks & parts manufactured by U.S. Jack, formally AUSCO.
As a seller of and service center for electric trains, the All Aboard Rail Road was built on site in 1977 and has been open to the public during the Holidays every year since. Our showroom has a complete selection of quality model trains, including American Flyer, American Models, Lionel, MTH, Railking, S-Helper, American "S" and other related products.
We have manufactured SUPERSMOKE® since 1979.